Under Section 641 of the Illegal Immigration Reform and Immigrant Responsibility Act (IIRIRA) of 1996, the Department of Homeland Security (DHS) collects current information from nonimmigrant students and exchange visitors continually during their course of stay in the United States to preserve national security. The Student and Exchange Visitor Information System (SEVIS) is a web-based system for maintaining information on international nonimmigrant students and exchange visitors to the United States.   The Student and Exchange Visitor Program (SEVP) is the DHS program that administers SEVIS.
SEVP provides approval and oversight to schools authorized to enroll F and M nonimmigrant students and gives guidance to both schools and students about the requirements for maintenance of their status.  If accepted by a school certified by SEVP, foreign students may be admitted to the United States in the appropriate F or M nonimmigrant status. If accepted for participation in a Department of State (DOS) verified exchange visitor program, exchange visitors may be admitted to the United States (U.S.) in J nonimmigrant status. Records of these alien admissions and continued participation in these educational programs are maintained in SEVIS.
All schools, whether or not they had approval prior to January 1, 2003 are required to receive SEVP certification if they want to enroll non-immigrant F or M students.
SEVP-certified School
A SEVP-certified school is a college, university, seminary, conservatory, high school, private elementary school, private middle school, other academic or vocational institution, or language training program in the United States that has applied for and received certification to enroll F and/or M nonimmigrant students.  Within U.S. Immigration and Customs Enforcement (ICE), SEVP reviews schools that desire to enroll nonimmigrant students to determine denial or approval of certification. Note: Certification does not pertain to J-1 exchange visitor programs, which the Department of State designates to enroll J-1 nonimmigrants as exchange visitors.
Once certified, the school has access to SEVIS and may issue Forms I-20, Certificate of Eligibility for Student Status, to prospective students. To maintain certification, the school must comply with SEVP policies, as well as recordkeeping and reporting requirements stipulated in 8 CFR 214.3.
CERTIFICATION CRITERIA
In order to receive SEVP certification. The school must be:
1. A bona fide school;
2. An established institution of learning;
3. Possess the necessary facilities, personnel, and finances to conduct instruction in recognized courses of study;
4. The institution must currently be engaged in instruction at the time of filing and NOT at some point prior to final adjudication;
5. Institutions applying for M classification (vocational AND technical training), must have programs which meet for a minimum of 18 hours per week if the program is primarily classroom instruction, or 22 hours per week if the program is primarily lab work;
6. English language schools must have programs that meet for a minimum of 18 hours per week.
The following institutions are ineligible for certification:
1. Public K-8 schools
2. Pre-school and/or day care programs
3. Home schools
4. Schools primarily based on distance learning or online
5. Adult education centers which are publicly funded
6. Flight schools that are not Part 141 or Part 142 certified
7. Schools offering only part-time programs which do not meet the hour requirements as defined by 8 CFR 214.2(f) and/or 8 CFR 214.2(m)
F and M nonimmigrant students
The Immigration and Nationality Act (Act) provides for the admission of different classes of nonimmigrants who are foreign nationals seeking temporary admission to the United States. The purpose of the nonimmigrant's intended stay in the United States determines his or her proper nonimmigrant classification. Some classifications permit the nonimmigrant's spouse and qualifying children to accompany the nonimmigrant to the United States or to join the nonimmigrant here. To qualify, a child must be unmarried and under the age of 21.
F-1 nonimmigrants, as defined in section 101(a)(15)(F) of the Act, are foreign students coming to the United States to pursue a full course of academic study in SEVP-approved schools. An F-2 nonimmigrant is a foreign national who is the spouse or qualifying child of an F-1 student.
The following schools are considered to be academic institutions and may be approved for attendance by F nonimmigrant students:
A college or university (i.e., an institution of higher learning which awards recognized bachelor's, master's doctor's or professional degrees)
A community college or junior college which provides instruction in the liberal arts or in the professions and which awards recognized associate degrees
A seminary
A conservatory
An academic high school
A private elementary school (K-8)
An institution which provides language training, instruction in the liberal arts or fine arts, instruction in the professions, or instruction or training in more than one of these disciplines
M-1 nonimmigrants, as defined in section 101(a)(15)(M) of the Act, are foreign nationals pursuing a full course of study at an SEVP-approved vocational or other recognized nonacademic institution (other than in language training programs) in the United States. An M-2 nonimmigrant is a foreign national who is the spouse or qualifying child of an M-1 student.
The following schools are considered to be vocational or nonacademic institutions and may be approved for attendance by M nonimmigrant students:
A community college or junior college which provides vocational or technical training and which awards recognized associate degrees
A vocational high school
A school that provides vocational or nonacademic training other than language training
Applying for SEVP certification
Schools must electronically petition online for certification in SEVIS.  For initial SEVP certification, the petitioning school must access SEVIS online (https://egov.ice.gov/sevis/ ; select "Register for New Account") and provide the following information: the school's name; the first, middle, and last name of the contact person for the school; and the email address of the contact person. Once this basic information has been submitted, the school will be issued a temporary ID and password in order to access the SEVIS site to complete and submit an electronic Form I–17.
Request for Evidence (RFE)
An RFE is a request for evidence. The SEVP office will need to request information and evidence from a school. Once your petition has been assigned to a case analyst, you will receive an RFE, which will list, in detail, all of the evidence your school is required to submit.  The RFE is sent via email by either SEVIS or the SEVP office. An RFE is sent to the PDSO and DSOs; therefore, it is very important that all email addresses are accurately maintained in SEVIS and that you ensure that email messages you receive from addresses ending in ".gov" are not treated as spam or junk mail. SEVP may deny the school's petition for lack of prosecution or for abandonment if it receives no response after the due date of the RFE.  SEVP does not grant extensions to due dates for RFEs.
All information must be submitted at one time. You may scan the documents and send them as attachments to initial.sevis@dhs.gov .  Include the name of your school as it appears on the Form I-17 as part of the subject line. You may also fax the documents to (877)-268-5563. All faxes must have an SEVP fax cover sheet as the first page of the fax, which will be contained in the SEVP RFE email.
Fees
The basic fee to apply for SEVP certification is $1700, to cover cost of review of the petition, and $655 to conduct the mandatory site visit. In addition, the $655 cost of the site visit must be paid for each school or instructional site listed on the Form I-17B.
Public school districts are excluded from paying the additional instructional site fee, though they are required to list each high school at which they are petitioning to enroll nonimmigrant students on the Form I-17B.  SEVP will send the Request for Evidence (RFE) within one week of receiving the Form I-17 in SEVIS.  Submit all payments by the due date listed on the RFE online at https://www.pay.gov/paygov/forms/formInstance.html?agencyFormId=445138.  Retain the payment tracking ID.  There is no refund for filing fees.  There may be a refund of the site visit fee only if the site visit has not yet occurred at the location.
Site Visit
Upon confirmation of fee payment, a site visit inspector will contact the PDSO to arrange for the site visit.  Typically, it takes about 30 days to be scheduled for a site visit.  The inspector will spend 2-3 hours touring the facility, interviewing DSOs, and reviewing student files. The time spent during the site visit is directly related to the size of the school's facility (i.e., smaller institutions will take less time, larger institutions will take more time).  The inspector will interview the PDSO and ask about processes pertaining to the regulations governing F and M students (as applicable) and their dependents. The inspector, at a minimum, will ask about the school's processes and knowledge relating to the eligibility of students to attend, process to transfer students in or out, monitoring student status, student reinstatements, employment or practical training authorization, and other processes and regulations of the program. The PDSO must present a broad knowledge of the regulations.
Decision
It takes approximately 9-12 months to complete the SEVP certification petition.  SEVP does not expedite initial petitions, petitions are processed on a first-in, first-out basis.  All PDSO and DSO members will be notified via email (through SEVIS) if the school was approved or denied.  If your petition for initial SEVP certification is denied, you will be notified of the reasons for the decision and of your right to appeal the decision. This notice will include instructions on how to file your appeal or motion. The exception to this is for abandoned petitions (lack of prosecution).
A school may not issue Forms I–20 until SEVP completes the initial petitioning process and the school has been notified by SEVP that it is certified to issue Forms I-20.
Recertification
Once you have been notified via SEVIS that your school is within 180 days of the Certification Expiration Date (CED), your school must submit a completed Recertification Petition Package prior to the CED.  Recertification consists of filing for recertification via SEVIS and submitting a complete recertification package – Attestation Statement, Form I-17, and Applicable Evidence – by fax or email.  There is no fee for recertification.  It is recommended that you review your Form I-17 as soon as possible to determine if any updates or edits are necessary.  If updates/edits are necessary, complete the necessary changes in SEVIS immediately as any changes must be adjudicated prior to filing for Recertification – the update adjudication process typically ranges from 60-90 days.
Your CED expires at 12:01 a.m. on the CED listed on SEVIS.  SEVP will serve a Notice of Intent to Withdraw (NOIW) to the school 30 days prior to a school's CED. SEVP will no longer accept a petition for recertification from the school and will immediately withdraw the school's certification if the school does not petition for recertification, abandons its petition, or does not submit a complete recertification petition package by the certification expiration date, in accordance with the automatic withdrawal criteria in 8 CFR 214.4(a)(3).
You have a total of 180 days to resubmit a complete package and extensions will be granted.  If you correctly submit all requested documentation, you will receive a Notice of Confirmation of Complete Filing. This notice serves to inform you that the SEVP received your Petition for Recertification and that the petition will be adjudicated.  If your submission is incorrect, you will receive a Notice of Rejection of Complete Filing. This notice will state the errors in your package and request that you make the corrections and resubmit your recertification package.
Once your Recertification Petition Package is in adjudication, you may receive a Request for Evidence. You will have 15 days to respond to the request. If no additional evidence is needed and your school continues to operate in accordance with the Federal Regulations governing the SEVP, you will receive a Notice of Recertification.
For more information, see http://www.ice.gov/sevis/schools/recertification/ and contact Visawolf for assistance with your case.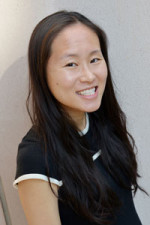 Attorney Sharon Liu received her Juris Doctorate from the University of California, Hastings College of the Law, where she was actively involved in the Immigrants' Rights Clinic, Workers' Rights Clinic, and Civil Justice Clinic.  She received UC Hastings' Outstanding Achievement in Pro Bono Award and was a member of the Asian Pacific American Law Student Association.  Prior to working at Lipman & Wolf, LLP, she was a Law Fellow at the International Institute of the Bay Area and Bay Area Legal Aid.  She is fluent in Chinese (Mandarin).