Who May Qualify for H-2B Classification?
The H-2B program allows U.S. employers who meet specific regulatory requirements to bring foreign nationals to the United States to fill temporary non-agricultural jobs. To qualify for H-2B nonimmigrant classification, the petitioner must establish that:
There are not enough U.S. workers who are able, willing, qualified, and available to do the temporary work.
The employment of H-2B workers will not adversely affect the wages and working conditions of similarly employed U.S. workers.
Its need for the prospective worker's services or labor is temporary, regardless of whether the underlying job can be described as temporary.  The petitioner's need is considered temporary if it is a one-time occurrence, a seasonal need, a peak-load need, or an intermittent need.
H-2B Cap
There is a statutory numerical limit, or "cap," on the total number of individuals who may be issued a visa or otherwise provided H-2B status (including through a change of status) during a fiscal year.   Currently, the H-2B cap set by Congress is 66,000 per fiscal year, with 33,000 to be allocated for employment beginning in the 1st half of the fiscal year (October 1 – March 31) and 33,000 to be allocated for employment beginning in the 2nd half of the fiscal year (April 1 – September 30). Any unused numbers from the first half of the fiscal year will be made available for use by employers seeking to hire H-2B workers during the second half of the fiscal year.  There is no "carry over" of unused H-2B numbers from one fiscal year to the next.  Once the H-2B cap is reached, USCIS may only accept petitions for H-2B workers who are exempt from the H-2B cap.
Persons who are exempt from the H-2B cap
Generally, an H-2B worker who extends his/her stay in H-2B status, and the spouse and children of H-2B workers classified as H-4 nonimmigrants will not be counted again against the H-2B cap.  Additionally, petitions for the following types of workers are exempt from the H-2B cap:
Fish roe processors, fish roe technicians and/or supervisors of fish roe processing
From November 28, 2009 until December 31, 2014, workers performing labor or services in the Commonwealth of Northern Mariana Islands (CNMI) and/or Guam.
Step 1: Petitioner submits temporary labor certification application to DOL.  Before requesting H-2B classification from USCIS, the employer must apply for and receive a temporary labor certification for H-2B workers with the U.S. Department of Labor (or Guam DOL if the employment will be in Guam).*
Step 2: Petitioner submits Form I-129 to USCIS.  After receiving a temporary labor certification for H-2B employment from either DOL or Guam DOL (if applicable), the employer should file Form I-129 with USCIS. With limited exceptions, the original temporary labor certification must be submitted with Form I-129.
Step 3: Prospective workers outside the United States apply for visa and/or admission.  After USCIS approves  Form I-129, prospective H-2B workers who are outside the United States must:

Apply for an H-2B visa with the U.S. Department of State (DOS) at a U.S. Embassy or Consulate abroad, then seek admission to the United States with U.S. Customs and Border Protection (CBP) at a U.S. port of entry; or
Directly seek admission to the United States in H-2B classification with CBP at a U.S. port of entry.
H-2B Program Process
If the worker is already in the United States and in a valid nonimmigrant status, the petitioner may also request a change of nonimmigrant status to H-2B or an extension of the worker's current H-2B nonimmigrant stay.
 * Note: Employers requesting employment in a position that is exempt from the U.S. Department of Labor's temporary labor certification application filing requirement may skip step 1 in the H-2B process.
H-2B Eligible Countries List
Except as noted below, H-2B petitions may only be approved for nationals of countries that the Secretary of Homeland Security has designated, with the concurrence of the Secretary of State, as eligible to participate in the H-2B program.
Designation of eligible countries is valid for one year from publication.  Effective Jan. 18, 2013, nationals from the following countries are eligible to participate in the H-2B program:
| | | | | |
| --- | --- | --- | --- | --- |
| Argentina | Estonia | Kiribati | Peru | Tonga |
| Australia |  Ethiopia | Latvia | Philippines | Turkey |
| Barbados | Fiji | Lithuania | Poland | Tuvalu |
| Belize | Grenada | Macedonia | Romania |  Ukraine |
| Brazil | Guatemala | Mexico | Samoa | United Kingdom |
| Bulgaria | Haiti | Moldova |  Serbia | Uruguay |
| Canada | Honduras | Montenegro |  Slovakia | Vanuatu |
| Chile | Hungary | Nauru |  Slovenia | |
| Costa Rica | Iceland |  The Netherlands | Solomon Islands | |
| Croatia | Ireland | Nicaragua | South Africa | |
|  Dominican Republic | Israel | New Zealand | South Korea | |
| Ecuador | Jamaica | Norway | Spain | |
| El Salvador | Japan | Papua New Guinea | Switzerland | |
A national from a country not on the list may only be the beneficiary of an approved H-2B petition if the Secretary of Homeland Security determines that it is in the U.S. interest for him or her to be the beneficiary of such a petition.
Period of Stay
Generally, USCIS may grant H-2B classification for up to the period of time authorized on the temporary labor certification.   H-2B classification may be extended for qualifying employment in increments of up to 1 year each.   A new, valid temporary labor certification covering the requested time must accompany each extension request.  The maximum period of stay in H-2B classification is 3 years.
A person who has held H-2B nonimmigrant status for a total of 3 years must depart and remain outside the United States for an uninterrupted period of 3 months before seeking readmission as an H-2B nonimmigrant.  Additionally, previous time spent in other H or L classifications counts toward total H-2B time.
Family of H-2B Workers
Any H-2B worker's spouse and unmarried children under 21 years of age may seek admission in H-4 nonimmigrant classification.  Family members are not eligible for employment in the United States while in H-4 status.
Fee-Related Notifications to USCIS
A petitioner, agent, facilitator, recruiter, or similar employment service is prohibited from collecting a job placement fee or other compensation (either direct or indirect) at any time from an alien H-2B worker as a condition of employment.
Petitioners may avoid denial or revocation of their H-2B petitions if they notify USCIS that they obtained information concerning the beneficiary's payment (or agreement to pay) a prohibited fee or compensation to any agent, facilitator, recruiter, or similar employment service only after they filed their H-2B petition. This narrow exception does not apply, however, where a petitioner knew or should have known at the time of the filing of its H-2B petition that the prospective worker had paid (or agreed to pay) such recruitment-related fees to any such persons or entities.
Petitioners must notify USCIS of an H-2A worker's payment or agreement to pay prohibited fees to a recruiter, facilitator, or similar employment service within 2 workdays of gaining knowledge of such payment or agreement.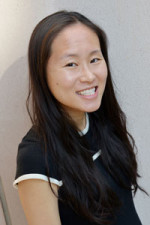 Attorney Sharon Liu received her Juris Doctorate from the University of California, Hastings College of the Law, where she was actively involved in the Immigrants' Rights Clinic, Workers' Rights Clinic, and Civil Justice Clinic.  She received UC Hastings' Outstanding Achievement in Pro Bono Award and was a member of the Asian Pacific American Law Student Association.  Prior to working at Lipman & Wolf, LLP, she was a Law Fellow at the International Institute of the Bay Area and Bay Area Legal Aid.  She is fluent in Chinese (Mandarin).