Today's news is full of Executive Orders, increased ICE enforcement, border walls, immigrant detentions, visa quotas, and other immigration legal issues. Reach out to Visawolf to contact one of our partners to discuss how the latest immigration decisions and rulings impact us here in California. Local experts with world-class, international experience.
The principals at Visawolf (Lipman & Wolf LLP) have decades of immigration law experience practicing in California.  Both James Wolf and Jakob Lipman are certified by the California Bar as specialists in Immigration Law, a designation reserved for the most qualified and senior attorneys in the State. With offices in the Bay Area and the Central Coast, they cover a range of immigration, visa, employment, and global travel matters across industries. Their clients include independent farmers up to high-tech giants.
Reach out to Jake and James for a quote, interview, or analysis of the pressing immigration issues facing American's and our visitors.
---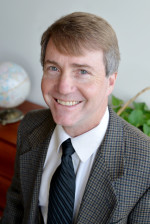 James C. Wolf is a certified specialist in immigration and nationality law by the State Bar of California and has been providing immigration services to major corporations since the late 1980's.  He is a graduate of Georgetown University School of Foreign Service and the University of California School of Law at Davis.  The American Immigration Lawyers Association has designated James Wolf as an attorney mentor. In this capacity, he advises other immigration attorneys across the United States about complex business immigration issues.  In addition, he has served as an immigration law trainer and presenter at various seminars and speaking engagements.
James earned his undergrad B.S. at Georgetown University in Washington DC. His JD is from UC Davis School of Law. He was admitted to the California Bar in 1988.
Based on the Central Coast of California in the Visawolf San Luis Obispo office, James serves clients from Carmel down to Ventura, as well as Hawaii. He can speak expertly and plainly on all immigration matters, especially Executive Orders on immigration, border security, employment visas, naturalization, DACA and Dreamers, EB-5 foreign investment visas, immigration holds, deportations, and the internal operations of USCIS.
Contact immigration attorney James Wolf directly at the San Luis Obispo office at Tel (925) 771-8183
---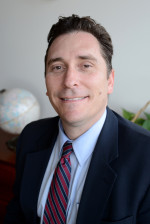 Attorney Jakob Lipman has practiced immigration law since 1998. His practice focuses on employment-based immigration, counseling employers in complex immigration practice and policy concerns. Over the years, he has supported multinational and domestic organizations of all sizes and from every major industry. Jakob has lectured on immigration-related subjects in a variety of settings and has authored articles on corporate immigration compliance as well as the PERM labor certification process. Jakob is recognized by the State Bar of California Board of Legal Specialization as a Certified Specialist in Immigration Law — a distinction held by only a few hundred attorneys statewide. He is an active member of the American Immigration Lawyers Association and is an expert in the area of immigration case management software. Jake is fluent in Spanish.
Jake went to BYU for his undergraduate education, and law school at Golden Gate University. Jake manages our Bay Area office located in Concord, California. He works with individuals, families, and with many tech and corporate clients up and down the West Coast.
A seasoned media and conference presenter, Jake can speak to Bay Area immigration matters, tech and other worker visas, refugee status, H1-B visas, global travel visas, DACA and Dreamers, deportations, and other legal immigration matters. He is also fluent in Spanish.
Contact immigration attorney Jakob Lipman directly at the Bay Area office at Tel (925) 771-8181