Navigating through the complicated maze of immigration law can be a perplexing and stressful process.  If you need legal advice on immigration matters, make sure that the person you rely on is authorized to give you legal advice. Only an attorney or an accredited representative working for a Board of Immigration Appeals-recognized organization can give you legal advice.
 There is a lot of information that comes from organizations and individuals who are not authorized to give you legal advice, such as "notarios" and other unauthorized representatives. "Notarios," notary publics, immigration consultants and businesses cannot give you immigration legal advice. In many other countries, the word "notario" means that the individual is an attorney, but that is not true in the United States.  A notary's main functions are to administer oaths and affirmations, take affidavits and statutory declarations, witness and authenticate the execution of certain classes of documents, take acknowledgments of deeds and other conveyances, and perform certain other official acts depending on the jurisdiction.  If you need help with immigration issues, be very careful before paying money to anyone who is neither an attorney nor a BIA-accredited representative of a recognized organization.
Not only can the wrong help waste your money, it can be disastrous for your immigration case.  If you are unsure of your immigration options or which USCIS forms you need to file, see below for some tips or call our office for help.
Tips for Working with an Attorney or Accredited Representative
If you're working with an attorney, check with the state bar association to verify that the attorney is eligible to practice in—and is a member in good standing of the bar of the highest court of—any U.S. state, possession, territory or commonwealth, or the District of Columbia.
If working with a non-attorney, verify whether the individual is an accredited representative of an organization recognized by the Board of Immigration Appeals (BIA).
Ask to see the attorney's current licensing document, and verify through the state bar association that he or she is a licensed attorney.
Make sure that the attorney is not under any court order restricting his or her practice of law.
Know the law in your state. Some states have specific laws regulating immigration consultants.
If you are unsure whether your immigration service provider is giving trustworthy advice, do not hesitate to seek a second opinion. When doing so, always work with a licensed attorney or BIA-accredited representative.
Immigration scams can come in many different forms:
Telephone Scams:  Immigration scammers posing as USCIS personnel or other government officials may call you to request personal information or ask for payment to correct false problems with your immigration record
Notario Publico:  In many Latin American countries, the term "notario publico" (for "notary public") stands for something very different than what it means in the United States.  There, "notarios" are powerful attorneys with special legal credentials. In the U.S., however, notary publics are people appointed by state governments to witness the signing of important documents and administer oaths. "Notarios publico" are not authorized to provide you with any legal services related to immigration.
Community Businesses:  Some local businesses may claim to guarantee benefits such as visas, permanent resident (green) cards, travel documents, etc.  They may charge you exorbitant fees, promising to expedite your case or a favorable outcome.   There are few exceptions to the normal USCIS processing times and immigration outcomes can never be guaranteed.
Fraudulent Websites:  Some websites falsely claim to be affiliated with USCIS, this is the official USCIS website:  http://www.uscis.gov/
Visa Lottery:  Once a year, the Department of State makes 50,000 diversity visas (DVs) available via random selection to persons meeting strict eligibility requirements and who come from countries with low rates of immigration to the United States. Immigration scammers often use the lure of DVs to trick hopeful individuals into paying money and providing sensitive personal information.  The only way to apply for the DV lottery is through an official government application process. See http://visawolf.com/diversity-immigrant-visa-program/.
You can download all USCIS forms for free and get information on filing fees and tips at www.uscis.gov/forms.
If you have been the victim of an immigration services scam, you can report the scam to the Federal Trade Commission or file a complaint in your state:  http://www.uscis.gov/avoid-scams/report-immigration-scams.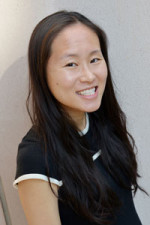 Attorney Sharon Liu received her Juris Doctorate from the University of California, Hastings College of the Law, where she was actively involved in the Immigrants' Rights Clinic, Workers' Rights Clinic, and Civil Justice Clinic.  She received UC Hastings' Outstanding Achievement in Pro Bono Award and was a member of the Asian Pacific American Law Student Association.  Prior to working at Lipman & Wolf, LLP, she was a Law Fellow at the International Institute of the Bay Area and Bay Area Legal Aid.  She is fluent in Chinese (Mandarin).