According to USCIS policy, individuals may apply for and be granted a fee waiver for certain immigration benefits and services based on an inability to pay.  This may be a crucial lifeline for those applicants otherwise prevented from applying for immigration benefits  due to cost-prohibitive filing fees. 
How to request a fee waiver:
Note: If you are requesting a fee waiver, you cannot use the USCIS e-Filing system to file a form, you must submit a paper application to the USCIS office according to the "Where to File" instructions for Form I-912.  There is no fee required for filing a fee-waiver request.
Fee waivers are not available if you are requesting consideration of deferred action for childhood arrivals, but fee exemptions will be available in limited circumstances.
Remember:
Sign your form.
Include supporting documentation to provide proof of your inability to pay.  The supporting documentation must be provided in English, supporting documentation in languages other than English will not be accepted.
Read the form instructions carefully to ensure proper acceptance of your fee waiver request.
Eligibility: 
To qualify for a fee waiver, one of the following must be met:
You or qualified members of your household are currently receiving a means-tested benefit. A means-tested benefit is one for which the individuals' income/resources determine eligibility and/or the benefit amount. Examples of means-tested benefit programs include Supplemental Nutrition Assistance Program, Medicaid, Supplemental Security Income, and Temporary Assistance for Needy Families.
Your household income is at or below the 150% poverty level at the time you file.  Check the current poverty levels for this year at:  http://www.uscis.gov/sites/default/files/files/form/i-912p.pdf
You are experiencing a financial hardship that prevents you from paying the filing fee.  Examples include unexpected and uninsured (or underinsured) medical bills, situations that could not normally be expected in the regular course of life events, or a medical emergency or catastrophic illness affecting the individual or the individual's dependents.
A household may include an applicant, spouse, parent(s) living with the applicant, and any of the following family members:

An unmarried child or legal ward under 21 years of age living with the applicant;
An unmarried child or legal ward over 21 years of age but under 24 years of age who is a full-time student and living with the applicant when not at school; or
An unmarried child or legal ward for whom the applicant is the legal guardian because the individual is physically or mentally disabled to the extent that he or she cannot adequately care for him or herself and cannot establish, maintain, or re-establish his or her own household.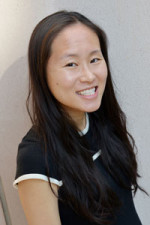 Attorney Sharon Liu received her Juris Doctorate from the University of California, Hastings College of the Law, where she was actively involved in the Immigrants' Rights Clinic, Workers' Rights Clinic, and Civil Justice Clinic.  She received UC Hastings' Outstanding Achievement in Pro Bono Award and was a member of the Asian Pacific American Law Student Association.  Prior to working at Lipman & Wolf, LLP, she was a Law Fellow at the International Institute of the Bay Area and Bay Area Legal Aid.  She is fluent in Chinese (Mandarin).