The congressionally mandated Diversity Immigrant Visa Program is administered annually by the Department of State and selectees are drawn from a randomized computer drawing.  Up to 55,000 diversity visas (DVs) are available annually among all entries for persons who meet strict eligibility requirements from countries with low rates of immigration to the United States.
A total of 50,000 diversity visas are available for fiscal year 2015.  Online registration (https://www.dvlottery.state.gov/) for the 2015 Diversity Visa Program began on Tuesday, October 1, 2013 at 12:00 noon (EDT), and will conclude on Saturday, November 2, 2013 at 12:00 noon, (EDT).  No late entries or paper entries will be accepted.  Multiple entries will result in disqualification.  There is no cost to register for the DV Program.
DVs are distributed among six geographic regions and no single country may receive more than seven percent of the available DVs in any one year.
Eligibility: Individuals must meet both of the following requirements to submit an entry to the DV program:
Requirement 1:  Individuals born in qualifying countries may be eligible to enter.  See the following link for a list of qualifying countries and exceptions:  http://travel.state.gov/pdf/DV_2015_Instructions.pdf
Requirement 2:  In addition, to meet the education/work experience requirement of the DV program, you must have either:
 a high school education or its equivalent, defined as successful completion of a 12-year course of elementary and secondary education;
OR
 two years of work experience within the past five years in an occupation requiring at least two years of training or experience to perform. The U.S. Department of Labor's O*Net Online database will be used to determine qualifying work experience.
For the DV Program 2015, natives of the following countries are not eligible to apply, because more than 50,000 natives of these countries immigrated to the United States in the previous five years:  Bangladesh, Brazil, Canada, China (mainland-born), Colombia, Dominican Republic, Ecuador, El Salvador, Haiti, India, Jamaica, Mexico, Nigeria, Pakistan, Peru, Philippines, South Korea, United Kingdom (except Northern Ireland) and its dependent territories, and Vietnam.
*Persons born in Hong Kong SAR, Macau SAR, and Taiwan are eligible.
**Changes in eligibility this year: natives of Nigeria are no longer eligible.
Entry Form
The entry form is prepared in two parts, one for the primary Entrant and one for derivatives (if any). Each part must be  completed correctly and completely before going to the next part. After all parts are completed, the entry will be submitted to the DV-2015 Processing Center.
You must provide the following information to complete your DV entry:
1. Name – last/family name, first name, middle name – exactly as on your passport.
2. Birth date
3. Gender
4. City where you were born.
5. Country where you were born – Use the name of the country currently used for the place where you were born.
6. Country of eligibility for the DV Program – Your country of eligibility will normally be the same as your country of birth. Your country of eligibility is not related to where you live.
7. Entrant photograph(s) – Recent, individual photographs of yourself, your spouse and all your children listed on your entry; group photographs will not be accepted. See the DV online registration website above for photo specifications.
8. Mailing Address
9. Country where you live today.
10. Phone number (optional).
11. E-mail address – An e-mail address to which you have direct access. If your entry is selected and you respond to the notification of your selection through the Entrant Status Check, you will receive follow-up e-mail communication from the Department of State notifying you that details of your immigrant visa interview are available on Entrant Status Check. The Department of State will never send you an e-mail telling you that you have been selected for the DV program.
12. Highest level of education you have achieved, as of today.
13. Current marital status – Unmarried, married, divorced, widowed, or legally separated. Enter the name, date of birth, gender, city/town of birth, country of birth of your spouse, and a photograph of your spouse meeting the same technical specifications as your photo.
*Failure to list your eligible spouse will result in disqualification of the principal applicant and refusal of all visas in the case at the time of the visa interview. You must list your spouse here even if you plan to be divorced before you apply for a visa.
14. Number of children – List the Name, date of birth, gender, city/town of birth, and country of birth for all living unmarried children under 21 years of age*, regardless of whether or not they are living with you or intend to accompany or follow to join you should you immigrate to the United States.
*Married children and children over the age of 21 are not eligible for the DV. However, the Child Status Protection Act protects children from "aging out" in certain circumstances. If your DV entry is made before your unmarried child turns 21, and the child turns 21 before visa issuance, he/she may be treated as though he/she were under 21 for visa-processing purposes.
2015 Entrant Status Check: DV-2015 Entrants may enter their confirmation information through the following link starting at noon (EDT) on May 1, 2014:  http://www.dvlottery.state.gov/ESC/.  The DV-2015 registration period opens on October 1, 2013, and closes on November 2, 2013. DV-2015 Entrants should keep their confirmation number until at least June 30, 2015. Additional entries may be selected in October 2014.If your entry is selected, you will be directed to a confirmation page that will provide further instructions, including information on fees connected with immigration to the United States. Entrant Status Check will be the ONLY means by which selectees will be notified of their selection for DV-2015. The Department of State will not mail out notification letters or notify selectees by email. U.S. embassies and consulates will not provide a list of selectees. Individuals who have not been selected also will be notified ONLY through Entrant Status Check. You are strongly encouraged to access Entrant Status Check yourself and not to rely on someone else to check and inform you.All processing of entries and issuance of DVs to selectees meeting eligibility requirements and their eligible family members must be completed by midnight on September 30, 2015.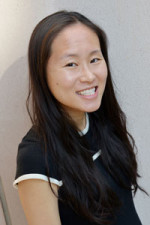 Attorney Sharon Liu received her Juris Doctorate from the University of California, Hastings College of the Law, where she was actively involved in the Immigrants' Rights Clinic, Workers' Rights Clinic, and Civil Justice Clinic.  She received UC Hastings' Outstanding Achievement in Pro Bono Award and was a member of the Asian Pacific American Law Student Association.  Prior to working at Lipman & Wolf, LLP, she was a Law Fellow at the International Institute of the Bay Area and Bay Area Legal Aid.  She is fluent in Chinese (Mandarin).