In October 2000, Congress created the U visa with the passage of the Victims of Trafficking and Violence Protection Act. The U visa provides nonimmigrant status and is set aside for victims of crimes who have suffered substantial mental or physical abuse and are willing to assist law enforcement and government officials in the investigation or prosecution of the criminal activity.  Certain qualifying family members are also eligible for a derivative U visa. 
You may be eligible for a U visa if:
1) You are the victim of qualifying criminal activity,
2) You have suffered substantial physical or mental abuse as a result of having been a victim of criminal activity,
3) You have information about the criminal activity,
4) You were helpful, are helpful, or are likely to be helpful to law enforcement in the investigation or prosecution of the crime, and
5) The crime occurred in the United States or violated U.S. laws, including, but not limited to:  abduction, domestic violence, false imprisonment, felonious assault, murder, rape, sexual assault, torture, involuntary servitude, and incest.
There is no fee to file Form I-918, Petition for U Nonimmigrant Status, and Petitioners are entitled to request a fee waiver of any form associated with the filing for the U nonimmigrant status. 
U nonimmigrant status cannot exceed four years. However, extensions are available upon certification by a certifying agency that the foreign national's presence in the United States is required to assist in the investigation or prosecution of the qualifying criminal activity.
The holder of a U visa may apply for a Green Card if the following requirements are met:
1) Must have been physically present in the U.S. for a continuous period of at least three years since the date of admission as a U nonimmigrant,
2) Must not have unreasonably refused to provide assistance to law enforcement since receiving a U nonimmigrant visa, and
3) The certifying agency must determine that the individual's continued presence in the country is justified on humanitarian grounds to ensure continuation of a cohesive family, or is otherwise in the national or public interest.
There is an annual limit of 10,000 U-1 nonimmigrant visas, but this does not apply to qualifying derivative family members.  USCIS will create a waiting list if the cap is reached, so U nonimmigrant visa petitioners will be given deferred action or parole while they are on the waiting list. This means they will be eligible to apply for employment authorization or travel until their petitions can be adjudicated after the start of the following fiscal year.
For Fiscal Year 2012, USCIS received a total of 24,768 U visa petitions and approved 10,122 of these petitions.  USCIS also approved 7,421 of 15,126 derivative U visa petitions for qualifying family members of victims.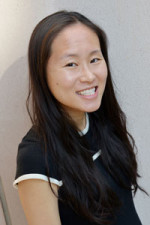 Attorney Sharon Liu received her Juris Doctorate from the University of California, Hastings College of the Law, where she was actively involved in the Immigrants' Rights Clinic, Workers' Rights Clinic, and Civil Justice Clinic.  She received UC Hastings' Outstanding Achievement in Pro Bono Award and was a member of the Asian Pacific American Law Student Association.  Prior to working at Lipman & Wolf, LLP, she was a Law Fellow at the International Institute of the Bay Area and Bay Area Legal Aid.  She is fluent in Chinese (Mandarin).