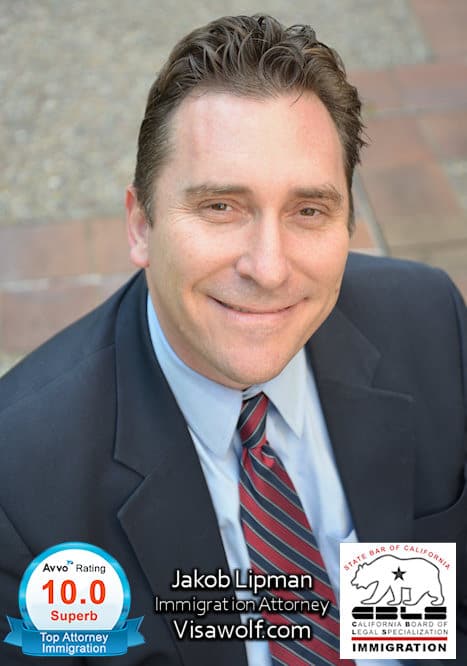 Visawolf is happy to congratulate our partner Jake Lipman on receiving certification from the California State Bar as a specialist in immigration law.
Board-certified legal specialists have:
demonstrated their competence by participating in over 150 cases in varied aspects of immigration law
received nearly 100 hours of advanced classes in specialized education in specific segments of immigration, naturalization and other legal areas
passed a rigorous certification exam administered by the Bar
shown commitment in their area of law practice administered through the State Bar of California
For clients, this certification assures that Mr. Lipman is amongst an elite list of immigration attorneys who are experienced and qualified above and beyond.  And Visawolf is fortunate to have BOTH partners as immigration legal specialists, as attorney James Wolf is certified as well.
This certification is another example of why Visawolf is recognized as a top immigration law firm in the US.